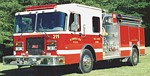 The Big Sewickley Creek Volunteer Fire Department provides fire protection and emergency services for the Borough of Bell Acres, Allegheny County, PA. We are a non-profit organization of volunteers that give freely of our time to provide for the safety and welfare of the residents and visitors of the community.



In addition to our firefighting duties, our QRS (Quick Response Service) program provides assistance to the Quaker Valley Ambulance Authority in Bell Acres and surrounding communities. Many of our members are also trained, and certified by the state Department of Health, in some level of emergency medicine. We can respond to the emergency and start life saving procedures while the ambulance is enroute.

Many of our members are also trained as fire police. They assist with traffic and crowd control at emergencies.



| | |
| --- | --- |
| | The fire department is made up of volunteers who provide many services for the community. These include the following: |
Fire safety and fire protection.
Basic emergency medical assistance for Quaker Valley Ambulance Authority
Fire Police and traffic and crowd control.

| | |
| --- | --- |
| | The Big Sewickley Creek Ladies Auxiliary is made up of women from Bell Acres and surrounding communities. Their function is to provide support for the fire department. |

| | |
| --- | --- |
| | Fire Corps. is a national organization with local chapters that provide non-emergency support to local fire departments. A chapter has been started in Bell Acres. Members can provide administrative tasks like: |
Re-hab and canteen services
Adminitrative tasks
Grant writing
Bookkeeping and accounting
Maintenance of Building and Grounds
Computer and data entry
Fundraising
Fire Prevention and public education
And much more......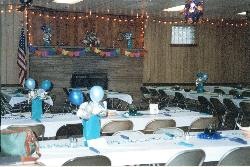 Our social hall is available for rent. Hold your private or public events here.

For Fire Hall Rental please call Arlene Sieg at 724-622-4133

Photos


Big Sewickley Creek VFD

1850 Big Sewickley Creek Road
Bell Acres Pa 15143
(724) 266-6151